Foundation Maintenance and Footing Performance: A Homeowner's Guide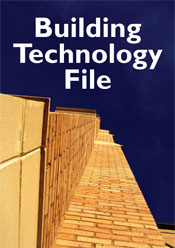 Provides expert advice to homeowners on identifying the causes of movement in a building – causes usually related to one or more problems in the foundation soil.
This title is currently unavailable. BTF18 is being updated in line with changes to building standards and will be available soon.
This indispensable BTF provides expert advice to homeowners on identifying the causes of movement in a building – causes usually related to one or more problems in the foundation soil. It describes the different types of soil, shows the damage that can happen to buildings when foundation soils become too wet or too dry, and recommends ways to avoid these problems.

Builders and architects can ensure that costly misunderstandings are avoided by providing this guide to their clients. To encourage this, a range of discounts are available for those wishing to purchase multiple copies of the guide. Please note all prices for these information sheets include postage and handling.

Multiple print copy discounts:



   Number of Copies       Price per copy
      10 - 49               $3.60 each
      50 - 99               $3.00 each
     100 - 499              $2.50 each
     500 - 999              $2.20 each
   1000 or more             $1.55 each