Kimberley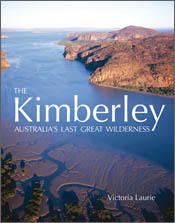 Australia's Last Great Wilderness
Offers world-class photography in conjunction with up-to-date information on scientific discoveries.
This is the Kimberley at its most beautiful, from the teeming bird life at Roebuck Bay, Broome, to elusive desert animals; from cascading waterfalls and tangled vine thickets to wide savannah plains. The book offers world-class photography, information on up-to-date scientific discoveries and an in-depth understanding of the balance between flora, fauna, land and sea. + Full description
Featuring over 200 stunning images in full colour, The Kimberley conveys the excitement of discovering a new species in this highly biodiverse part of Australia, the resurgence of life in once fire-ravaged places, and the effect of humans on the landscape.
- Short description
Details
Hardback | October 2010 | $ 59.95
ISBN: 9781921401329 | 304 pages
Publisher: University of Western Australia Press
Colour illustrations