Origin of the CSIRO Land Research Surveys
In the wake of World War II the Commonwealth, Queensland and Western Australian governments agreed on the need for systematic surveys of the land resources and development potential of areas in northern Australia that were sparsely populated and largely unproductive. In January 1946, the Northern Australian Development Committee identified three large priority areas and requested the CSIRO to undertake reconnaissance surveys, beginning with the Katherine–Darwin area, strongly reflecting its importance in the war years.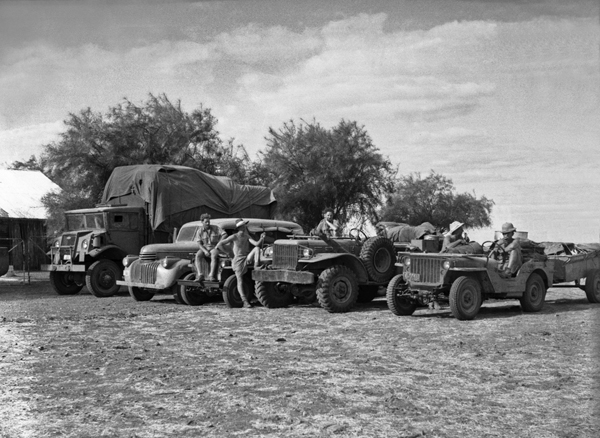 Survey vehicles near Anthony's lagoon, Barkly Region Northern Territory–Queensland 1948
The surveys commenced in 1946 and were conducted by teams of scientists and technicians working together in the field and laboratory. The final report in the series was published in 1977. The CSIRO´s Land Research Series delivered 39 reports. Thirty-six are reports from surveys of the land resources of parts of Australia and Papua New Guinea. The other three are explanatory notes on maps covering the whole area of Papua New Guinea, largely compiled from the survey reports.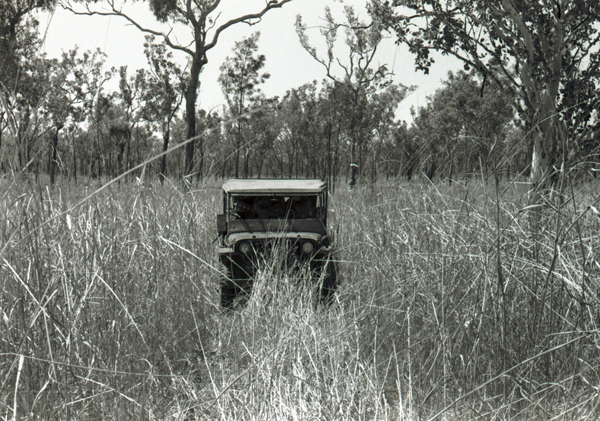 Jeep in tall annual Sorghum, Kimberley, Western Australia 1954
The surveys required the development of a new approach to integrate information on topography, vegetation and soils and underlying causal factors such as climate, geology and geomorphology (i.e. how the landscapes developed). This information had to be collated and mapped at a scale that was both appropriate for spatial description of agricultural, pastoral and settlement potential and relevant to the needs of policy- makers. The report also needed to identify priority areas and possible approaches to development of the area's land resources.
A composite mapping unit was devised and given the name "land system". This is defined as "an area or group of areas throughout which there is a recurring pattern of topography, soils, and vegetation". Preliminary mapping of these composite units was generally based on patterns that could be identified from aerial photography or photo-mosaics supported by any available information from topographic and thematic maps, reports and other documents, and expert knowledge.
Final descriptions are based on this information plus fieldwork, laboratory analyses and further air photo interpretation. Fieldwork focussed on representative sampling and traverse descriptions of each preliminary mapping unit as a basis for revised mapping and identification of land system boundaries.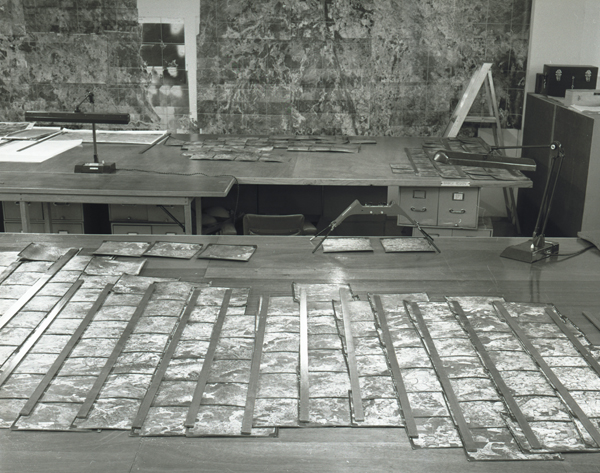 Stereoscopic interpretation of aerial photos in the laboratory