Earthscan from Routledge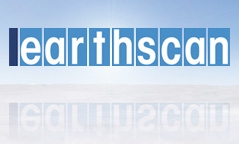 Earthscan is the leading publisher on climate change, sustainable development and environmental technology for academic, professional and general readers. Under the banner of Earthscan from Routledge, titles are published featuring original, reliable and significant work that helps to foster the conditions for genuine sustainability by providing the means for understanding and analysing the issues and the tools for resolving them.
Individuals may order directly from CSIRO PUBLISHING. Trade orders should be directed to Palgrave Macmillan.
You can visit their series pages, full title list, or find their titles by browsing our Books and CD-ROMs subject categories.
New and forthcoming titles published include:
Other titles published include: