New insights into the petroleum prospectivity of the Browse Basin: the results of a multi-disciplinary study
Nadege Rollet A , Emmanuelle Grosjean A , Dianne Edwards A , Tehani Palu A , Steve Abbott A , Jennifer Totterdell A , Megan Lech A , Kamal Khider A , Lisa Hall A , Claire Orlov A , Duy Nguyen A , Chris Nicholson A , Karen Higgins A and Stephanie McLennan A
+ Author Affiliations
- Author Affiliations
Geoscience Australia
The APPEA Journal 56(1) 483-494 https://doi.org/10.1071/AJ15034
Published: 2016

Abstract
The Browse Basin hosts large gas accumulations, some of which are being developed for conventional liquefied natural gas (LNG). Extensive appraisal drilling has been focused in the central Caswell Sub-basin at Ichthys and Prelude, and along the extended Brecknock-Scott Reef Trend; whereas elsewhere the basin remains underexplored. To provide a better understanding of regional hydrocarbon prospectivity, the sequence stratigraphy of the Cretaceous succession and structural framework were analysed to determine the spatial relationship of reservoir and seal pairs, and those areas of enhanced source rock development.
The sequence stratigraphic interpretation is based upon a common North West Shelf stratigraphic framework that has been developed in conjunction with industry, and aligned with the international time scale. Sixty key wells and 2D and 3D seismic data have been interpreted to produce palaeogeographic maps and depositional models for the Cretaceous succession. Geochemical analyses have characterised the molecular and stable isotopic signatures of fluids and correlated them with potential source rocks. The resultant petroleum systems model provides a more detailed understanding of source rock maturity, organic richness and hydrocarbon-generation potential in the basin. The model reveals that many accumulations have a complex charge history, with the mixing of hydrocarbon fluids from multiple Mesozoic source rocks, including the Lower–Middle Jurassic J10–J20 supersequences (Plover Formation), Upper Jurassic–Lowermost Cretaceous J30–K10 supersequences (Vulcan Formation), and Lower Cretaceous K20–K30 supersequences (Echuca Shoals Formation). Burial history and hydrocarbon expulsion models, applied to these Jurassic and Cretaceous supersequences, suggest that numerous petroleum systems are effective within the basin. For example, hydrocarbons are interpreted to have been generated from several source pods within the southern Caswell Sub-basin with migration continuing onto the Yampi Shelf, an area of renewed exploration interest.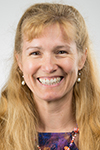 Nadege Rollet is a senior geoscientist at Geoscience Australia. Nadege graduated from the University of Paris – Pierre et Marie Curie (France) where she obtained a MSc and a PhD (1999) in geology and geophysics. Her studies focused on the structural framework and geodynamics of the Ligurian Sea (western Mediterranean). Since joining Geoscience Australia, Nadege has contributed to assessments of the petroleum prospectivity and seepage studies of Australian sedimentary basins. Nadege is presently investigating CO2 storage and petroleum prospectivity in the Browse Basin. Member: PESA.
nadege.rollet@ga.gov.au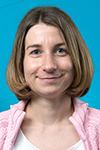 Emmanuelle Grosjean received her PhD in organic geochemistry from the University of Strasbourg (France) in 2002, and subsequently spent three post-doctoral years at Massachusetts Institute of Technology working on the Precambrian petroleum systems of the South Oman Salt Basin. Emmanuelle joined Geoscience Australia in 2005 to work on the detection of natural hydrocarbon seepage in Australia. She has since been involved in a number of studies focused on the petroleum prospectivity of Australia's sedimentary basins.
emmanuelle.grosjean@ga.gov.au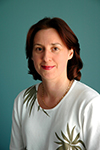 Dianne Edwards is a senior petroleum geochemist at Geoscience Australia, within the Energy Systems Group of the Resources Division. Her scientific focus is on defining the petroleum systems of Australia's petroliferous basins and determining the petroleum prospectivity of unconventional hydrocarbons in the onshore basins. Dianne received her BSc (Hons) degree in geology and MSc in organic petrology and organic geochemistry from the University of Newcastle-upon-Tyne (UK). She was awarded her PhD from the University of Adelaide. Member: PESA.
dianne.edwards@ga.gov.au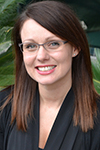 Tehani Palu is a geoscientist in the Onshore Energy Systems Section in the Resources Division at Geoscience Australia. She gained her master's degree (honours) from the University of Waikato (New Zealand) in 2009, and joined Geoscience Australia shortly after completing her studies. She has since been involved with various projects including greenhouse gas monitoring for carbon capture and storage, petroleum acreage products in collaboration with the Department of Industry and Science, and petroleum systems modelling. Tehani has been in her present role since 2013, which sees her doing petroleum systems analysis within the Energy Systems Branch. Member: PESA.
tehani.palu@ga.gov.au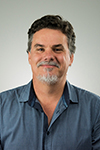 Stephen (Steve) Abbott earned his qualifications in sedimentary geology from Flinders (Hons, 1987) and James Cook (PhD, 1994) universities. He joined the Energy Systems Branch at Geoscience Australia in 2013, where he works on regional sequence stratigraphic studies of the North West Shelf. Steve's past roles include mineral exploration (mainly for sedimentary uranium in central Australia), teaching and research (at Southern Cross University, James Cook University, and the University of Tasmania), and regional mapping with the Northern Territory Geological Survey). Steve is vice-president of PESA-ACT.
steve.abbott@ga.gov.au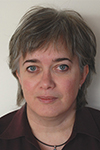 Jennie Totterdell is a principal geologist in the Energy Systems Branch within Geoscience Australia's Resources Division. Jennie is a graduate of Australian National University (ANU). During her career at Geoscience Australia, Jennie has worked on a range of regional, thematic and basin studies. In the past 15 years, her work has focused on offshore frontier basins, notably the Bight Basin, and has included the production of a petroleum geology inventory for all Australian offshore frontier areas. Her main areas of interest are the structural and stratigraphic evolution, and petroleum potential of basins on Australia's continental margins.
jennifer.totterdell@ga.gov.au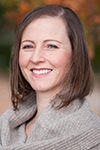 Megan Lech holds a BSc (honours) in geology (ANU) and a MSc in petroleum geoscience from Royal Holloway, University of London (RHUL). She has spent the majority of her career at Geoscience Australia where, as a basin analyst, she has been involved in petroleum, CO2 storage and mineral systems studies in the Browse Basin, Vlaming Sub-basin, offshore North Perth Basin, and Calvert/Isa superbasins. She also coordinated the offshore Petroleum Acreage Release program and provided input into Geoscience Australia's regional geochemical surveys. Megan is presently an ACT branch committee member for PESA.
megan.lech@ga.gov.au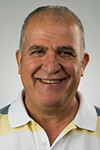 Kamal Khider has BSc, MSc and PhD (stratigraphy and sedimentology) degrees from the University of Baghdad, and a PhD in applied geochemistry from ANU. Kamal has 30 years of academic and consultative experience in geosciences, working in different academic and industrial geological organisations in Australia (Geoscience Australia, Greenhouse Gas Storage Solution, Bureau of Rural Science, CRC LEME), the Middle East and North Africa. As part of the International Geological Correlation Program 174, he worked on regional geological appraisal of the Tertiary basins across the Eocene-Oligocene-Miocene boundaries in Iraq. He worked with CRC LEME on the regional geochemical assessment of the Cobar-Girilambone region, NSW. Kamal has worked on the assessment of Queensland's CO2 geological storage and coauthored Queensland Carbon Dioxide Geological Storage Atlas. Since 2007, he has worked on several of Geoscience Australia's petroleum and CCS projects. Member: AAPG, GSA, SEPM and PESA.
kamal.khider@ga.gov.au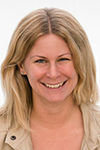 Lisa Hall is a Senior Research Scientist at Geoscience Australia within the Energy Systems Group of the Resources Division. Her present research is focused on hydrocarbon prospectivity assessments and petroleum systems modelling in a variety of Australian basins. Lisa holds a MSc in geology and geophysics from Cambridge University (1999) and a DPhil in structural geology and neotectonics from Oxford University (2003). Member: PESA.
lisa.hall@ga.gov.au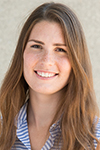 Claire Orlov is a geoscientist in the North West Margin Energy Systems Section in the Resources Division of Geoscience Australia. She gained her BSc (Honours) degree in geology from the University of New South Wales in 2013, and joined Geoscience Australia in 2014 as part of the graduate program. Her present role is focused on investigations of regional structural geology on the offshore North West Shelf of Australia. Member: PESA (ACT).
claire.orlov@ga.gov.au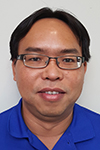 Duy (Victor) Nguyen holds BE and ME (petroleum engineering) degrees from the University of New South Wales. As part of his degrees, Victor researched the techno-economics of CO2 geological sequestration in Australia. He published and presented his work at a number of international conferences. Victor has five years of oil and gas industrial experience working for Schlumberger in Australia, Malaysia, India, the Middle East, and Africa. Since 2009, Victor has worked as a senior petroleum engineer at Geoscience Australia, assessing the CO2 geological storage potential of the Bonaparte, Gippsland and Browse basins.
duy.nguyen@ga.gov.au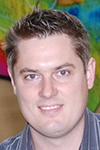 Chris Nicholson is a senior geoscientist at Geoscience Australia, and presently Section Leader for the North West Margins Energy Studies. His recent focus has been on prospectivity studies and CO2 storage assessments in the Browse Basin. Prior to this he worked on hydrocarbon prospectivity studies of Australian frontier offshore basins. These included the northern Perth, Mentelle and Bight basins and the Vlaming and Bremer sub-basins. Chris graduated with a BSc (Hons) in geology from ANU in 2000. Member: PESA and EAGE.
chris.nicholson@ga.gov.au
Karen Higgins is a geologist who has worked with Geoscience Australia for 16 years, specialising in basin analysis for petroleum exploration and CO2 sequestration. Karen is presently working in the Energy Systems Group, focusing on the offshore North West Shelf of Australia. She received a BSc (Hons) geology degree from ANU in 2002. Member: PESA.
karen.higgins@ga.gov.au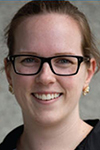 Steph McLennan is a landscape geomorphologist and geochemist in the National Earth and Marine Observations branch in the Environmental Geoscience division at Geoscience Australia. Her research background includes regional mineral exploration through regions of deep sedimentary cover and she received her PhD in exploration geochemistry from the University of Adelaide in 2015.
stephanie.mclennan@ga.gov.au