Scientific Writing Workshops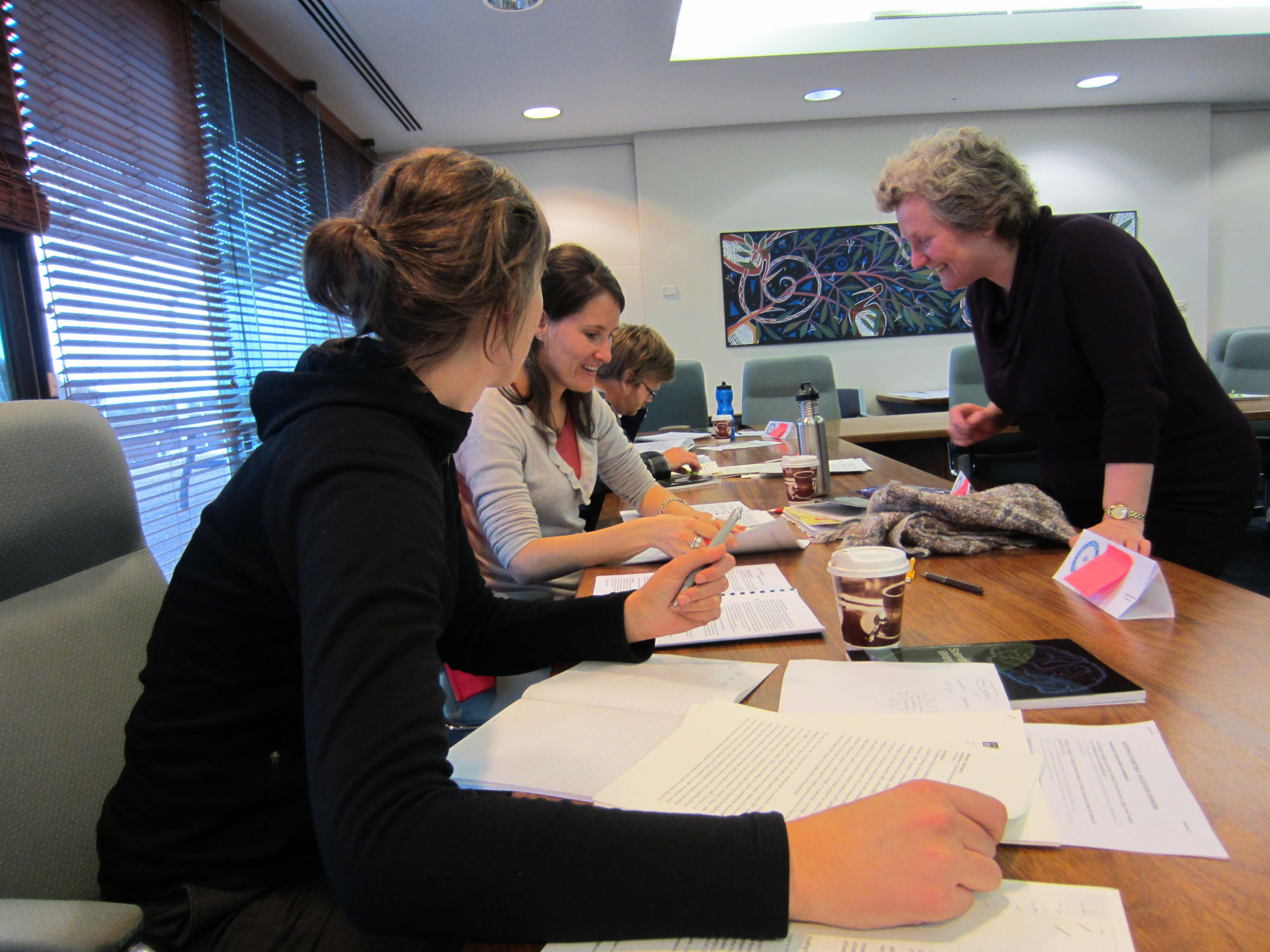 Would you like to:
give your writing greater clarity and impact?
improve your confidence and ability as a writer?
increase the number and citation rate of your publications?
improve your chances of success in grant applications?
Writing about your research in a way that connects with other people is essential if you want your results, methods and ideas to have meaning and to make a difference.
CSIRO Publishing is now offering a suite of courses designed to help build the skills needed to write journal papers, grant applications and technical reports that achieve desired outcomes.
The workshops are interactive, with a carefully balanced mix of mini-lectures, video clips, discussion and facilitated exercises, all conducted in a relaxed and friendly atmosphere.
Publishing with Impact is a two-day workshop covering all aspects of writing and publishing scientific articles. One-day and half-day workshops and seminars are also available, offering a selection of topics from the full course outline.
Writing Winning Scientific Proposals is a one-day workshop designed to provide participants with the skills, knowledge and confidence to write research proposals and grant applications that are well positioned for success.
Writing Effective Reports is a one-day workshop designed to help participants write reports that are well presented, communicate their content effectively and deliver the best outcomes for the client.
Our Experience
As a publisher of 28 national and international scientific journals and a large books program, CSIRO Publishing is able to draw upon its extensive network of Editors and in-house expertise to present workshops and training programs that address the above questions through a unique combination of publishing know-how, writing and editorial experience, and training skills.
Who Will Benefit
The workshops are ideal for scientists, social scientists and engineers wishing to improve their writing skills and the impact of their scientific documents. They are designed for those who have papers, proposals or reports in development, so that learned skills can be applied immediately. The workshops can be tailored to suit all levels of experience, but may particularly benefit:
PhD students
postdoctoral fellows and early career researchers
international visitors seeking to maximise their publishing opportunities during their visit
For Organisations
We tailor our workshops to suit the needs of your organisation as well as the needs and experience of the individual scientists in the group. Group sizes normally range between 8 and 16 to allow the facilitator to provide personal attention and guidance to participants during the course.
For Individuals
Courses are usually booked by an institution, however individuals should contact Camilla for upcoming workshops in your region, or to forward a recommendation form to your faculty office, supervisor or university training centre.
Further Information
For further information contact Camilla Myers, on (03) 9545 8469.