Development of the Program
On completion of the initial three priority areas, several additional surveys were undertaken by CSIRO in other areas of Western Australia, Queensland and the Northern Territory and in two areas of special interest in New South Wales. Some Australian State Government agencies and overseas governments adopted the general approach for similar land resource surveys in their jurisdictions.
In 1953, the land systems survey approach developed for Australian mainland environments was adopted and further developed for the very different environments of Papua and New Guinea. The purpose was to describe, classify and map land resources and provide broad assessments of potential for development with due consideration to climate, current land use and requirements for growth of suitable crops. Survey personnel also took on the challenge to provide this information to land managers and devised means to communicate with native peoples.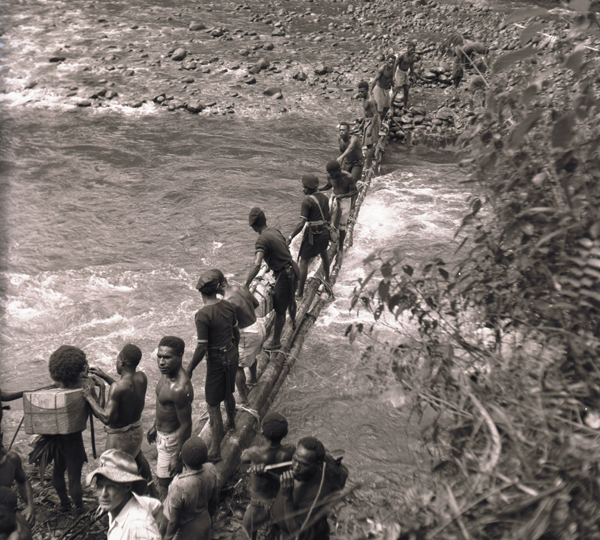 Crossing the Mubi River at Mendi–Tari, New Guinea 1961
CSIRO expanded the survey unit into a full Division of Land Research and Regional Survey (later the Division of Land Research and, after several more iterations, the current Division of Land and Water). At its peak, there were four survey teams – two 'mainland' and two Papua New Guinea – staffed by experts in geomorphology, pedology and ecology supported by technical staff, botanists, foresters and climatologists, and drawing on other specialists in geology, hydrology, agrostology, taxonomy and other fields. The Division also employed cartographers, artists, photographers, mechanics, cooks and carpenters to support the surveys and production of these reports.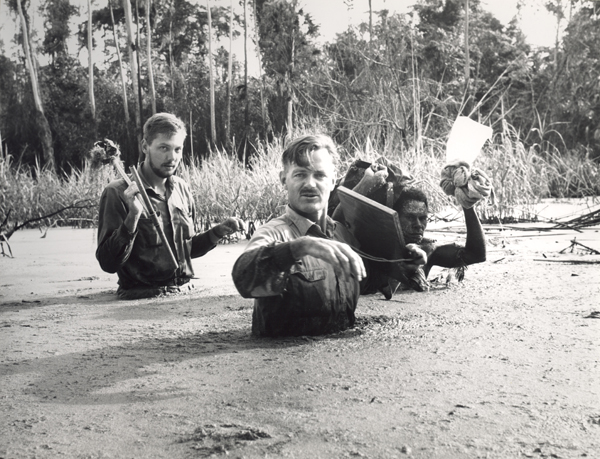 Wading through flooded swamp woodland near Malalaua airstrip, lower Tauri–Lakekamu area New Guinea 1966
The survey teams had to overcome many problems associated with remote and rugged terrain, harsh climatic conditions, unreliable and outdated maps, and incomplete or unsuitable imagery – especially in the early 'mainland' surveys and many of the Papua New Guinea surveys. Helicopters were not used until the mid 1960s and global positioning systems (GPS) units were to come much later.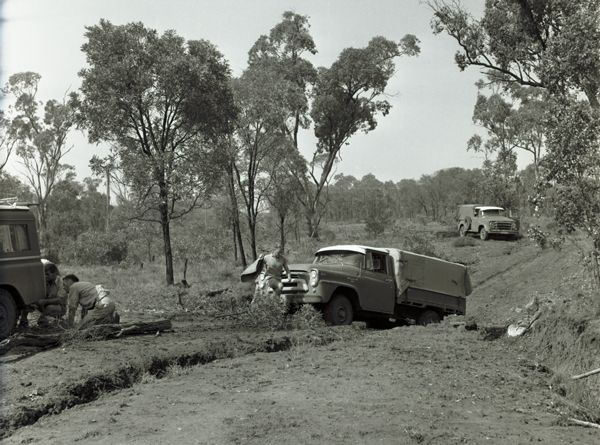 Difficult conditions near base camp 'Medway', Nogoa–Belyando Survey, Queensland 1965