Partner Organisations
ABRS
The Australian Biological Resources Study (ABRS) provides national leadership and support for the discovery, naming and classification of Australia's living organisms. Through these activities, the ABRS supports the science and decision-making essential for biodiversity conservation. CSIRO Publishing and ABRS have been publishing partners for many years, producing taxonomic works on Australia's flora and fauna.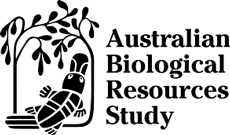 AGORA
The Access to Global Online Research in Agriculture (AGORA) program, set up by the Food and Agriculture Organization of the UN (FAO) together with major publishers, enables developing countries to gain access to an outstanding digital library collection in the fields of food, agriculture, environmental science and related social sciences, including 16 journals from CSIRO Publishing, to institutions in 107 countries. AGORA is designed to enhance the scholarship of the many thousands of students, faculty and researchers in agriculture and life sciences in the developing world.

ALPSP
The Association of Learned & Professional Society Publishers (ALPSP) an international membership trade body that supports and represents not-for-profit organisations and institutions that publish scholarly and professional content. With over 300 members in 30 countries, including CSIRO Publishing, membership also incorporates those that work with these publishers.

ALTMETRIC
Thousands of conversations about scholarly content happen online every day. Altmetric tracks a range of sources to capture and collate this activity, helping journal authors monitor and report on the attention surrounding their work.

COPE
COPE is committed to educate and support editors, publishers (including CSIRO Publishing) and those involved in publication ethics with the aim of moving the culture of publishing towards one where ethical practices becomes the norm, part of the publishing culture. Their approach is one of influencing through education, resources and support of their members alongside the fostering of professional debate in the wider community.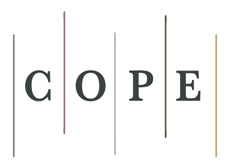 COUNTER
The COUNTER Codes of Practice provide international standards and protocols essential to governing the recording and exchange of online usage data for librarians and publishers.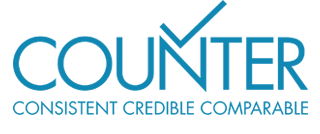 CROSSREF
DOIs for Research Content. CrossRef operates a cross-publisher citation linking system that allows a reader to click on a reference citation on one publisher's platform and link directly to the cited content on another publisher's platform, subject to the target publisher's access control practices. The citation-linking network covers millions of articles and other content items from several hundred scholarly and professional publishers.

HINARI
The Health InterNetwork Access to Research Initiative (HINARI) program, set up by the World Health Organization of the United Nations (WHO) with support from major publishers, enables developing countries to gain access to one the world's largest collections of biomedical and health literature. Over 3750 journals, including 14 from CSIRO Publishing, are now available to health institutions in 113 countries, benefiting many thousands of health workers and researchers, and in turn, contributing to improved world health.
OARE
Online Access to Research in the Environment
OARE, set up by the United Nations Environment Programme (UNEP), with the support of leading publishers, enables developing countries to gain free access to one of the world´s largest collections of environmental science literature. Over 1300 journal titles, including 20 from CSIRO Publishing, are now available in 107 low income countries.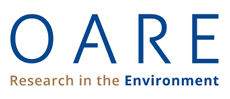 PORTICO
The mission of PORTICO is to preserve scholarly literature published in electronic form and to ensure that these materials remain accessible to future scholars, researchers, and students. CSIRO Publishing is a member of PORTICO and loads its journal content to this archive on publication of each issue.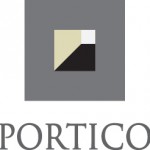 SCALE FREE NETWORK
Scale Free Network (SFN) is an Australian art-science collaborative and publisher which creates books, interdisciplinary workshops, exhibitions and installations drawing on the microscopic world. CSIRO Publishing and SFN joined forces in 2018 to publish children's books under the series name Small Friends Books.
STM
STM is the leading global trade association for academic and professional publishers. It has 145 members in 21 countries, including CSIRO Publishing, who each year collectively publish nearly 66% of all journal articles and tens of thousands of monographs and reference works. STM members include learned societies, university presses, both subscription and open access publishers, new starts and established players.