Workshop Facilitator
Camilla Myers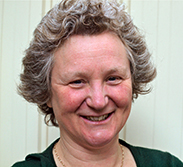 Camilla Myers has been involved in scientific writing, publishing and editing for over 25 years across a broad range of subjects.
As an author of nine journal articles from her PhD and a post-doctoral research fellowship in zoology, she understands the difficulties faced by young research scientists in learning to write for publication.
As Editor of four biological journals over 10 years with CSIRO Publishing, she made decisions on thousands of papers and has a deep understanding of what contributes to successful publication.
As a production editor with McGraw-Hill Book Company, she learned the importance of a logical structure, as well as grammar and style, in scientific and technical writing.
As a book commissioning editor at McGraw-Hill Book Company and Chapman & Hall, with responsibility for engineering, physical science and statistics titles, she learned how to listen and quickly gain knowledge of key aspects of new subjects, and how to apply broad principles in achieving goals across a wide spectrum of research fields.
Camilla became a full-time writing workshop facilitator in 2011 and holds the Certificate IV in Training and Assessment as well as the Cambridge Certificate in English Language Teaching to Adults (CELTA).
Camilla can be contacted at:
CSIRO Publishing
Locked Bag 10
Clayton South VIC 3169
Australia
Email camilla.myers@csiro.au
Telephone (03) 9545 8469